Nextar provides not only "traditional" development performed at Client's headquarters but also remote development services in "Off Shore" mode. Briefly, we offer the opportunity to carry out projects, software development/customization, besides app based on customer specifications, with the peculiarity that the effective development activities are performed remotely.
The Client can anytime directly refer to the local representative, discussing with them about all activities requiring an on-site face to face communication (e.g. requirements collection, meetings, tests, etc.). Nextar's representative will take care of any other need regarding direct management, updating and coordination of the remote development team during the various stages of development, constantly keeping the Client updated.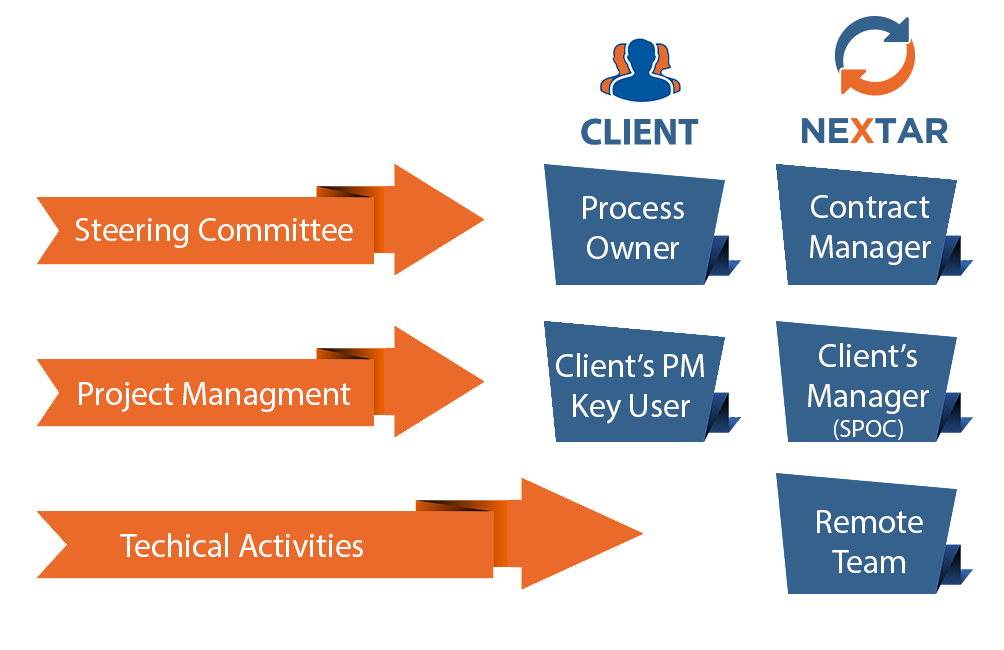 Nextar "Off-Shore" means same quality standards, less stress for the client and very competitive rates
A "Remote development" has the considerable advantage of freeing the customer from most practical activities.
The significant cost reduction the client achieves, does not affect in any way the quality, which is the same as a traditional development; and it's also more flexible and efficient. What's more, Remote Development allows the very same level of care and attention that the customer would receive for a similar project carried out on-site; in some cases, the service level is even better, thanks to a much quicker response.
Nextar Development Remote Service can be activated on the following activities and technologies:
Development of brand new applications or new functionality/features enhancement on existing applications. System and platform maintenance.
SAP ERP (ECC, HANA DB, S/4 HANA), Internet/intranet applications (Java, .net, C#, php, html5/css3), mobile apps (iOS, Android, Microsoft Mobile, Xamarin, IBM Mobile First).
In Nextar we apply ASAP methodology to develop in SAP environments, while we prefer "Agile" methodologies and frameworks when it comes to internet and mobile applications; naturally we are also available to consider alternative methods, if preferred by our Clients.